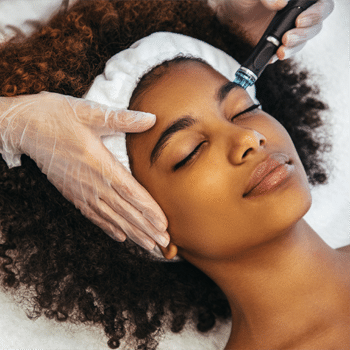 Skin Care FAQs

Frequently Asked Skin Care Questions in Springfield, MA

As Springfield's skin care experts, we're asked many questions about cosmetic injectables like Botox®, laser hair removal, fat reduction, and more skin care procedures. Our team has decades of experience, making us well-equipped to answer any and all questions about skin care. If you don't see your question answered below, contact us today.
Frequently Asked Questions
If you've looked into getting Botox, you've probably heard of the "four-hour rule." The rule entails a few things, notably not rubbing or massaging your face. You should also avoid lying face down, and refrain from exercising at all, including light exercises like jogging. These preventative measures ensure the best Botox results in the four hours after your most recent injection. After four hours, you can start light exercises, but no strenuous exercises for a full 24 hours after Botox.
Fortunately, side effects of Botox are pretty rare. However, everyone's body is different and can react to different things in different ways. That includes Botox, as some people have reported bruising, bumps, and headaches after Botox. Before the procedure, consult with our team if you're concerned about any potential side effects and how to treat them if they arise.
We're happy to answer that question with a resounding YES! Laser hair removal is the best way to remove any unwanted hair, sometimes permanently. It's safe, proven, and effective at reducing the rate of hair growth and the visual impact of individual hairs. When laser hair removal destroys the hair bulb, that hair will never grow again. But even if this leading-edge laser treatment misses the hair bulb, hair that grows back is finer, slighter, and lighter, leading to less shaving or waxing and more time for anything else.
The answer is yes but with restrictions. You can undergo laser hair removal, but not over the tattoo or even a removed tattoo. Laser hair removal works by targeting the pigment in your hair follicle to safely eliminate your hair at the root. The laser is unable to distinguish between ink pigment and hair follicle pigment. In some cases, this can cause burning.
All surgeries come with their risks, even common ones like liposuction. However, liposuction is considered to be very safe. Our team will also go over any risks associated with liposuction before surgery.
Like any surgery, slight swelling, pain, and discomfort will occur in the days after liposuction. It's common for there to be discomfort for four to five days after surgery. Our team can also provide you with tips on how to manage any lingering pain.
It'll be noticeable in the sense that you'll have more hair. However, visible scarring is limited, if any, so there'll be no indication that your increase in hair is due to a transplant. At Bentley Skincare, we perform hair transplantation with the utmost skill and care to maximize results. This means natural-looking hair that blends seamlessly with existing hair along your organic hairline.
Treat Yourself With Bentley Skincare
For both corrective skin care and optimal skin care, there's Bentley Skincare and wellness in Springfield, MO. Contact our team of professionals today, so we can assess your needs and desires to pair you with the perfect treatment option today!