HydraFacials combine leading-edge skin science with 21st-century technology for superior results.
Cleansing, Extracting, & Hydrating HydraFacials in Springfield, MO
Any beauty enthusiast can tell you that a good facial is the cornerstone of a functional skin care routine. But like other forms of technology, facials have advanced in recent years. Now, after years of research and development, the pinnacle of facial treatments has arrived at Bentley Skincare & Wellness in Springfield, MO: the HydraFacial. Here's how it works.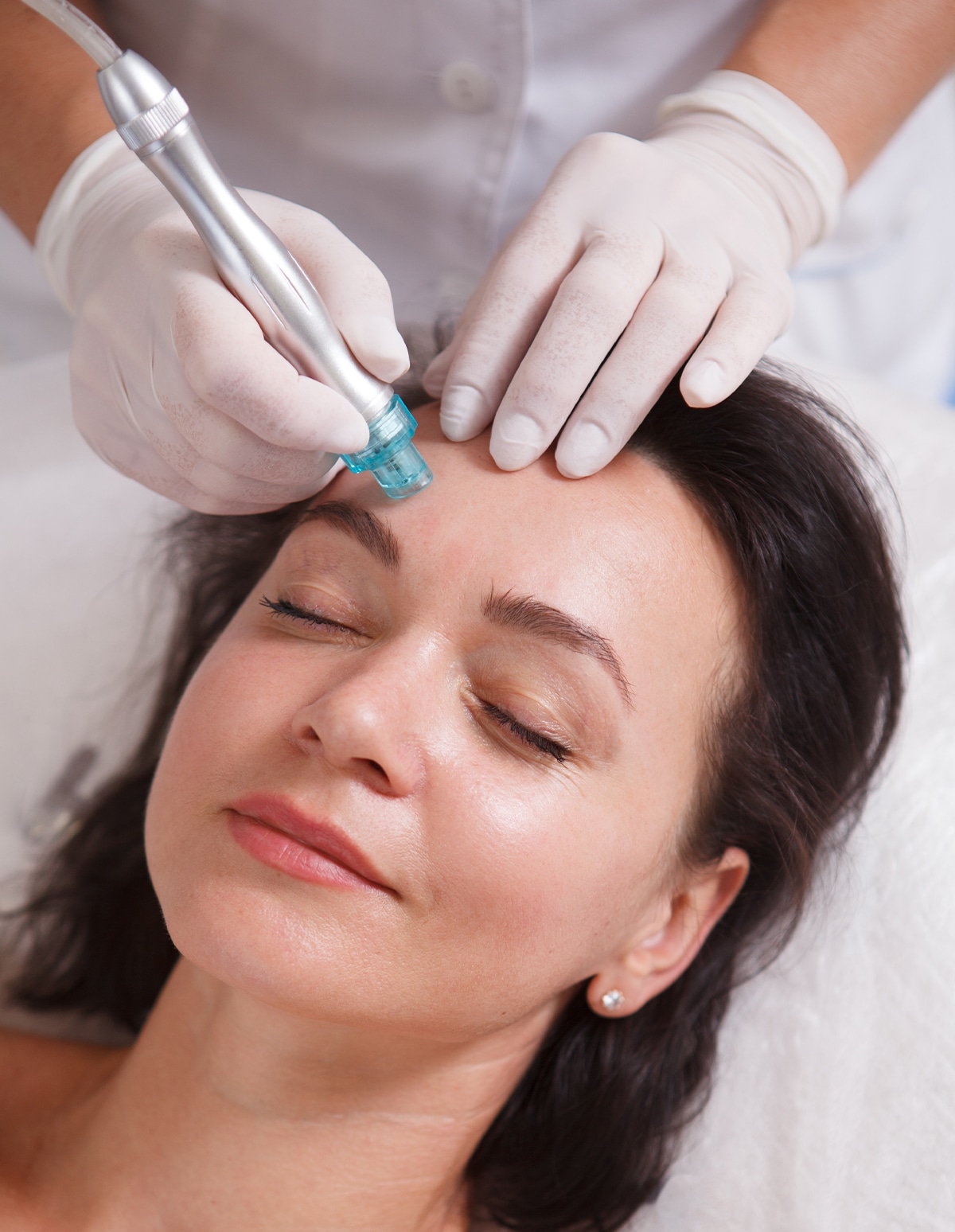 How HydraFacials Work
Using a special wand, the HydraFacial treatment switches gears across three distinct steps to achieve comprehensive skin rejuvenation.
HydraFacial Results
Skin health and quality are boosted across all three phases of the HydraFacial treatment for superior results. Hydrafacials boost collagen for a reduction in fine lines and wrinkles, enhance the elasticity and firmness of skin, and improve hydration to encourage greater skin health in the days ahead.
You can also count on a reduction in the intensity and frequency of acne outbreaks. By removing the food that acne needs, you should see an improvement in future flare-ups and even old acne scars. Shrink pores and tackle hyperpigmentation with a HydraFacial from Bentley Skincare & Wellness today.
HydraFacial FAQs
On average, HydraFacial treatments only require 30 to 45 minutes of your time. Suitable for a lunch break or a quick check-in before a big event, HydraFacials deliver near-total facial rejuvenation without the drawbacks of other non- or minimally-invasive facial techniques.
Clients may notice firmer, more even skin immediately after their first HydraFacial. Enhanced skin quality and a brighter skin "glow" should persist for a week or more beyond your last appointment. Monthly follow-up appointments are recommended to preserve and extend the ultimate benefits, but you'll notice a difference straight away.
HydraFacials are safe and effective for all skin types and ideal for treating several skin concerns in a single sitting. HydraFacials offer a unique way forward for those suffering from acne or rosacea, though they are not recommended during an active outbreak. To learn more about what HydraFacials can do for you, or to schedule your appointment today, schedule your consultation with Bentley Skincare & Wellness in Springfield, MO.
Discover the Next Step in Facial Tech at Bentley Skincare & Wellness
For beauty enthusiasts and skincare aficionados, the right facial is worth its weight in gold. HydraFacials have taken over the quick and casual cosmetic market precisely because of their comprehensive nature and brief appointment times.
If you can't seem to move the needle on acne scars and outbreaks, or if you're just looking for your next favorite self-care treat, HydraFacials at Bentley Skincare & Wellness in Springfield, MO, may be right for you. To learn more about how HydraFacials work, or to schedule your own monthly appointment, contact us today.